About the Caterham Seven One-2-One Skid Pan Experience
A private One-2-One session on the Skid Pan using our Caterham Seven 270. We can tailor the session to suit your specific requirements allowing you to achieve your objective. Whether you want to experience something 'raw', learn more about handling characteristics, get to grips with understanding oversteer and understeer or maybe you're starting out in motorsport and need as much seat time as possible in a safe environment.
Unlike many other venues, the Skid Pan uses a filtered water sprinkling system to reduce grip on a polished concrete surface, rather than adding oils or chemicals to induce a loss of grip. Surrounding the Skid Pan is a band of high grip tarmac to stop you within a few meters.
The Cars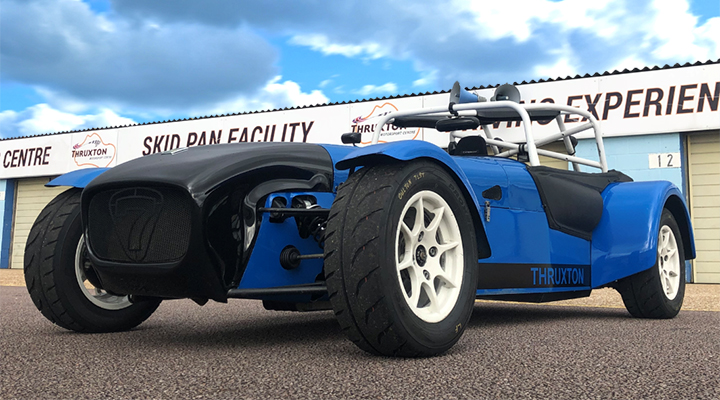 Caterham Seven
0-60

5.8 seconds

Engine Size

1.6 litre 4 cylinder

Gearbox

5-speed manual

Configuration

Front-engine, rear-wheel drive
Caterham Seven One-2-One Skid Pan Experience Availability
Open Dated Voucher
Gift Pack Options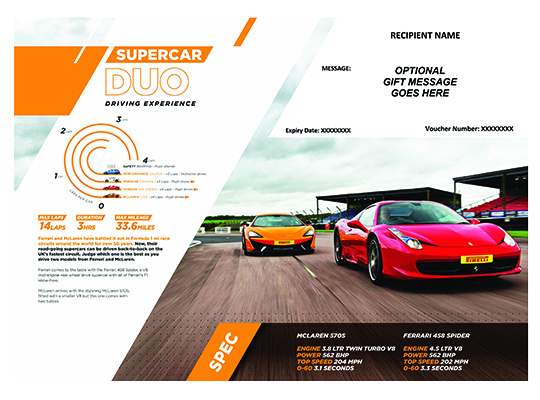 E-Voucher - Free
Your gift will be delivered by email straight to your inbox, so it's ideal for last-minute presents. Delivery is free and you'll receive a personalised experience voucher with an optional gift message.
Gift Voucher Pack - £2.50
Gift voucher pack includes; our current brochure with details of all our experiences and information about Thruxton, personalised gift voucher with an optional gift message and a list of dates to attend.
Why Buy A Driving Experience From Thruxton
Our Top Reasons For Buying A Driving Experience At Thruxton
No on the day pressure to purchase expensive accident damage waiver at registration. The price you see is the price you pay.
Over 35 years of experience in operating driving experiences.
We'll automatically extend your voucher if you have to cancel due to Covid-19.
Thruxton is the fastest race track in the UK and a fully licensed FIA venue - not a disused airfield.
No 70mph speed limits or numerous "cone chicanes" to keep the speed artificially slow.
Models from Ferrari, Mclaren, Aston Martin, Porsche, Audi, Jaguar, Ford, BMW, Alpine and single-seat racing cars.
You drive on the full 2.4-mile circuit as used by the British Touring Car Championship (BTCC) and other top-class championships plus we have all the expected venue spectator facilities.
View all the benefits of Thruxton
Need to Know Information
This experience can be purchased as an open gift voucher valid for 1 year from the date of purchase.
This experience operates from Thruxton Circuit in Hampshire.
We operate on selected weekdays. Please call for availability due to the bespoke nature of this experience.
Spectators are welcome - free of charge.
If you need to contact the Skid Pan on the day you're attending, please call 01264 316156.